DIY Wall-Mounted Kitchen Counter
Do you ever look at an empty area or corner in your home and say to yourself,
"What can I create or build to fill that space with something useful?"
I do that a lot.
We remodeled our house a few years ago by adding more living room space and doing an extreme kitchen makeover. We moved the kitchen to a different part of the house and bought new kitchen cabinets, countertops and flooring.
DIY Wall-Mounted Kitchen Counter
After the remodeling was finished, there was an area under the window in our new kitchen that just could not remain empty and useless.
I decided additional countertop space was what was going under that window and pondered for a while how to do that; then I had an idea. The kitchen cabinets we purchased included a unit for inserting our refrigerator and it had two tall pieces – one for each side of the refrigerator. During the remodel I decided not to use one of those tall side pieces because I wanted one side of the refrigerator exposed in order to use magnets for hanging recipes, shopping list, etc. I decided to repurpose the unused piece for the countertop project. (If we had not had that left-over cabinetry piece, I most likely would've used plywood or MDF board.)
I chose to cover the surface with stick tile just because I wasn't sure what I wanted yet as a countertop. Stick tile would be something I could easily peel off later if I want to.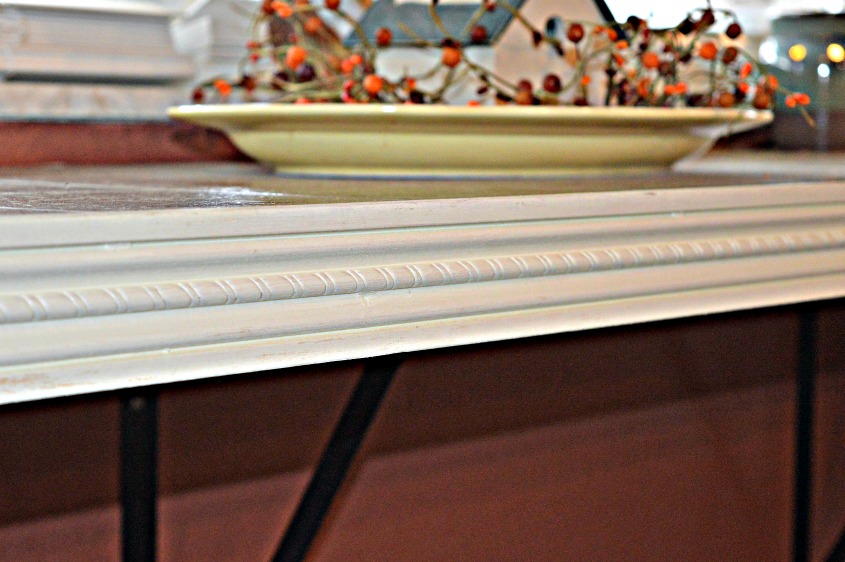 I nailed trim around the perimeter to give it a more finished look.
I purchased some large shelf brackets to attach the countertop to the wall, and that's when the hard part started…hanging that rascal on the wall and making sure it was level. However, my sweet husband stepped up to help me with that.
After we got it level and securely attached to the wall, I stood back to look at it and was very happy with the way it turned out. Oh, and I've been fairly satisfied with the stick tile so far, but I may get a wild hair one of these days, peel it off and cover the surface with something else.
It's nice to have additional countertop space in my kitchen, especially for food and beverages during family gatherings. At some point, I would like to build open shelving underneath this countertop.
That may be a future blog post.
---
---